Qilwah Governate – the Bride of Tihamah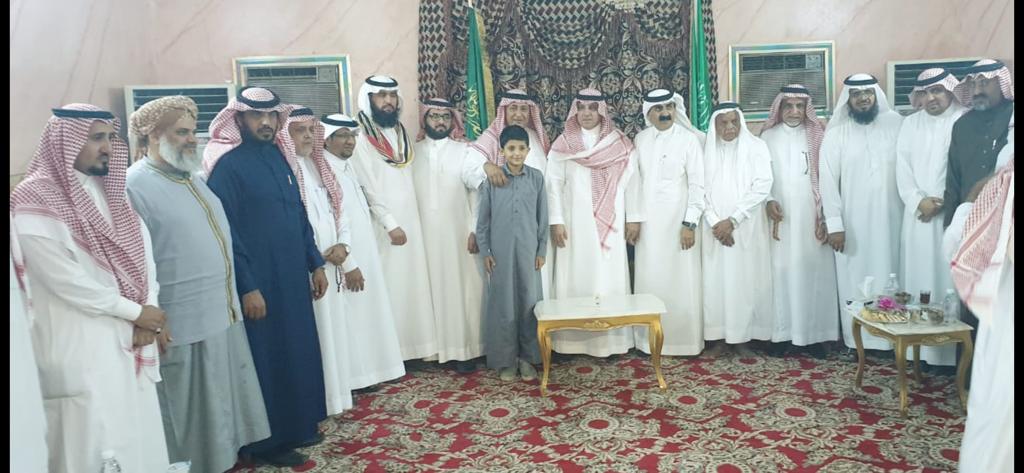 Report on International "Qpedia" Encyclopedia and Al-Saha TV Channel Visit to Qilwah Governate
10–13 Jumada Al-Awwal, 1440
Qilwah Governate – the Bride of Tihamah
Qilwah is one of Al-Baha region's governates in Saudi Arabia.
Location:
Qilwah governate is located in the southeastern side of Al-Baha region and forms the major part of Tihama strip. It lies between longitudes 42\41 and latitudes 20\19 and comprises more than 335 towns and villages.
Extremely hot in the summer and mild in the winter. During the spring, Qilwah is known for its breathtaking landscapes and views.
Qilwa's topography is characterized by mountain heights and many valleys, rising 400 meters above sea level.
Qilwah governate has a population of 58,000 people spread over five sub-governates inhabited by a number of Zahran tribes.
1 – Ashuara Sub-governate
It is located 30 kilometers north of Qilwah governate. It comprises a number of villages, including Al-Mothhat, Al-Amrah, Thamran, Eyas, Ghalila, Al-Najeel, Al-Zrab, Rakhzah, and Du.
2 – Balaswad and Al-Suwaidi Sub-governate (Al-Ramedah)
It is situated 45 kilometers west of Qilwah governate and consists of many villages, including Al-Hathen, Al-Sa'aleek, Karwan Al-Suwaidi and Karwan Al-Abadi.
3 – Al-Mohamadiah Sub-governate:
It is located 20 kilometers east of Qilwah governate and has several villages, including Husn Al-Habs villages, Sayalah villages, Al-Tarf, Al-Ain and Al AbdulMajeed villages.
4 – Reem Sub-governate:
It is located 10 kilometers north of Qilwah governate and constitutes several villages such as Reem Al-Ma'awi, Al-Sarfah, Al-Gholah, Al-Thahrah, Al-taif, Al-Masyad, Al-Qarn and Al-Nasbah.
5 – Al-Sh'ab Sub-governate:
Located southwest of Qilwah governate, Al-Sh'ab sub-governate has the last southern border between Al-Baha region and Mecca and consists of several villages, including Wadi Al-Sh'ab Al-Shami villages, Al-Muharaq, Um Al-Banin, Al-Qalfoi, Wadi Al-Thu'ban villages, Dahu, Wadi Al-Sh'ab Al-Yamani villages, Al-Awqai, Al-Sukhair, and Al-Safardah.
Qilwah city has several neighborhoods such as Mashrafah, Al-Khulaif, Habas bin Zinah, Al-Khadamah, Al-Asser, Habas Baljawer, Habas Al-Wajd, Um Salamah, and Hai Al-Dar.
It also has many towns and villages, including Wadi Sabra villages, Wadi Yakhr villages, Ghobshah villages, Wadi Mohla villages, Radaan, Nabaa, and Al-Husahus.
Archaeological Sites and Geographical Features:
1 – Old Dar neighborhood
2 – Al-Khulaf and Al-Khulaif archaeological villages
3 – Al-Omar archaeological village
4 – The ancient village of Bran
5 – The ancient village of Sadr Birr
Mountains in Qilwah Governate:
Mount Niss - Mount Riba - Mount Gharib - Mount Nafwa
Mountains of Nakhrah and Ghaleb - Mount Talan - Mount Kubr
Valleys of Qilwah Governate:
Wadi Yaher - Wadi Duqa - Wadi Dabiyah - Wadi Mahalla - Wadi Sabah - Wadi Reem - Wadi Samah - Wadi Hanadiyah - Wadi Kaewan Al-Suwaidi - Wadi Kafkaf - Wadi Thamran - Wadi Ayas
Wadi Falaj - Wadi Al-Homa - Wadi Du
Shada Al-Ala Park in Al-Farshah - Art Corridor at Shada Park in Al-Farshah - Villages Park - Al-Muthalath and Al-Madakal Gardens - Riba Park - Villages Entrance Garden - Al-Kadamah Garden
The Urban Center in Qilwa (under construction)
Municipality and Municipal Council Building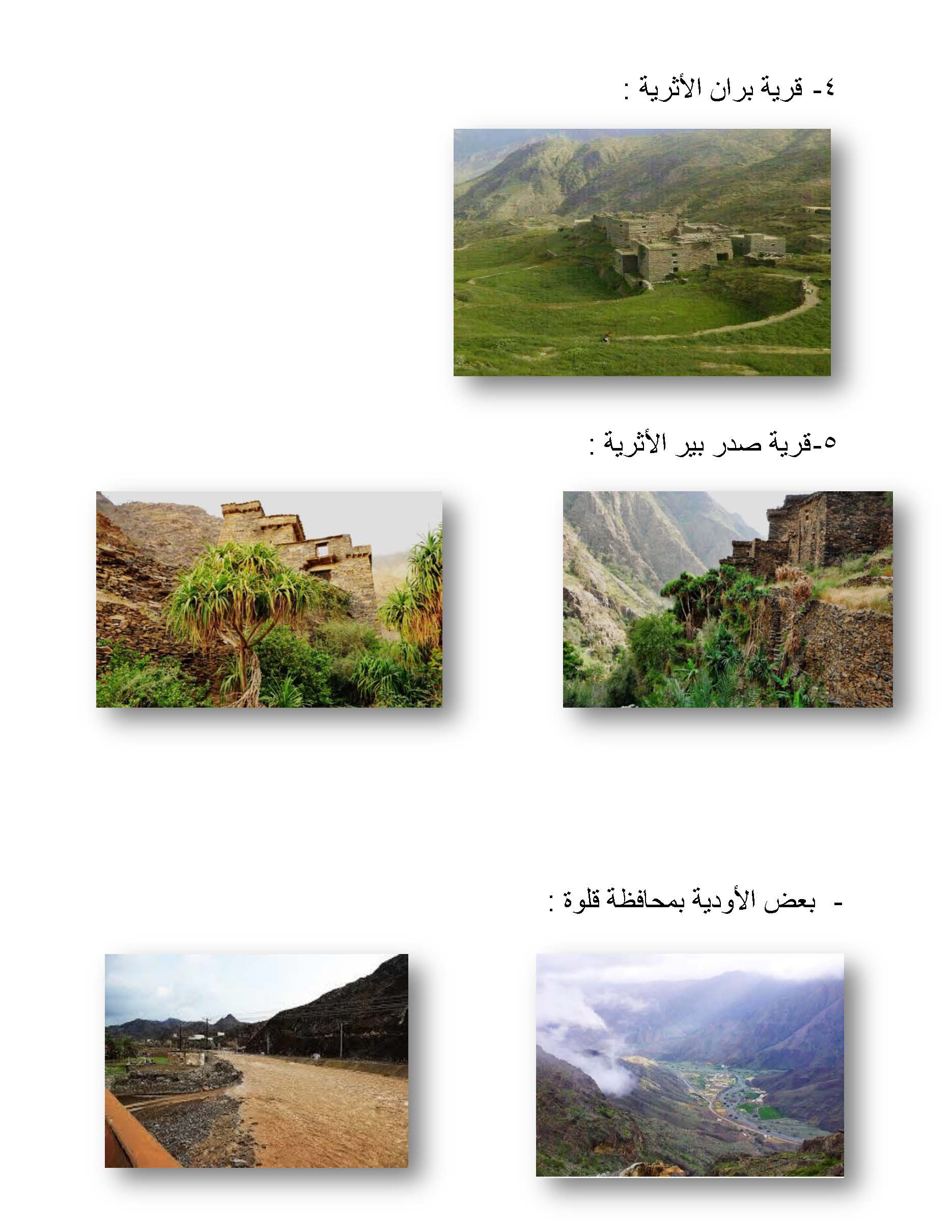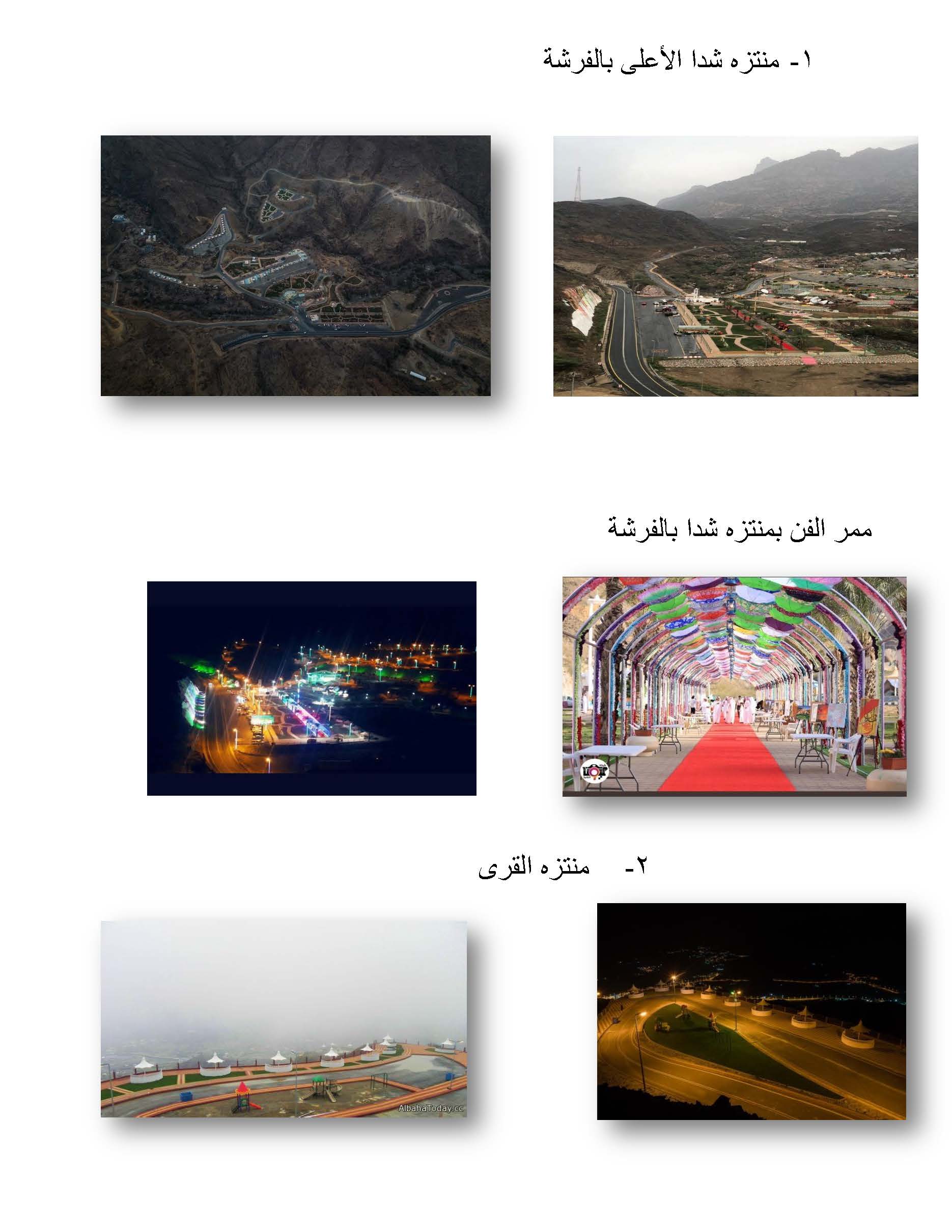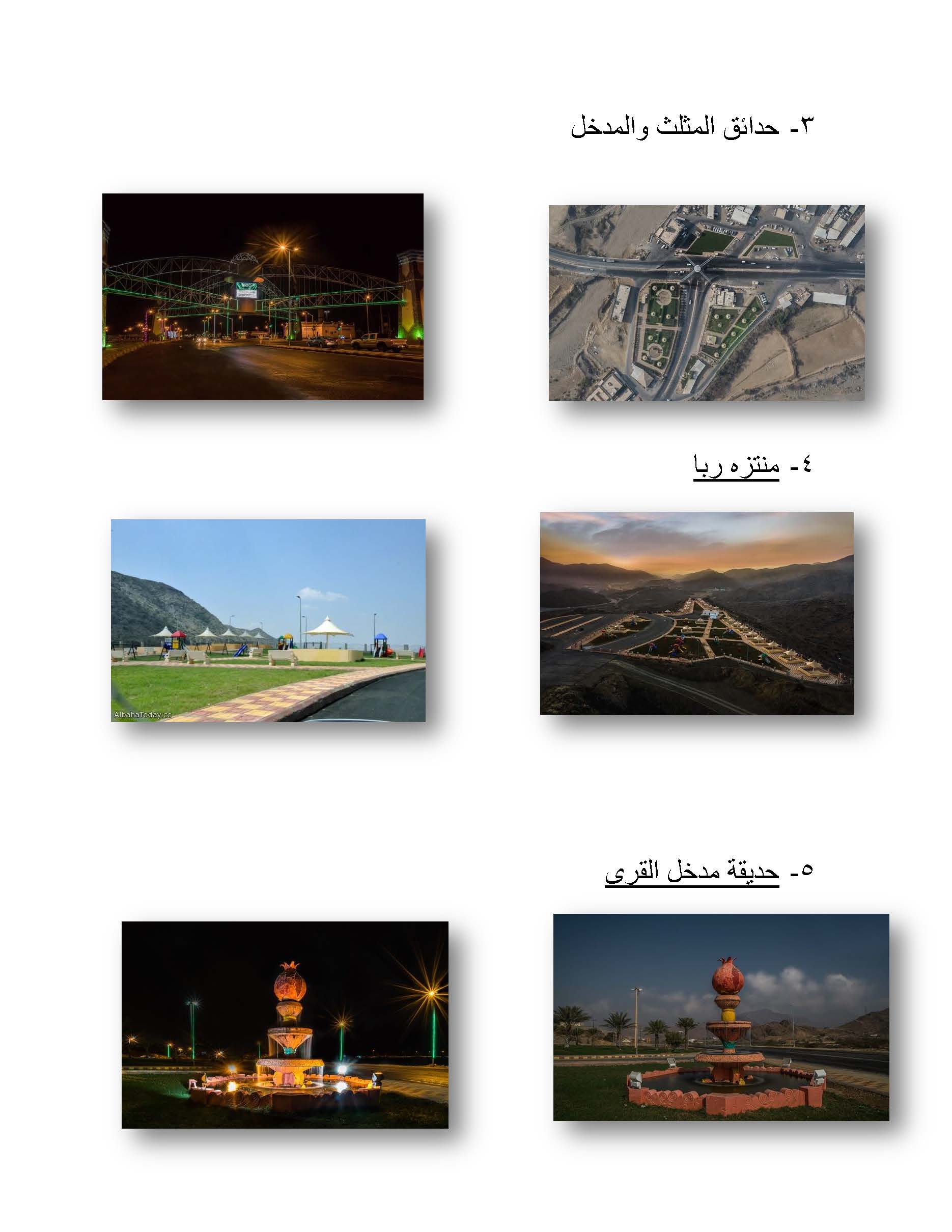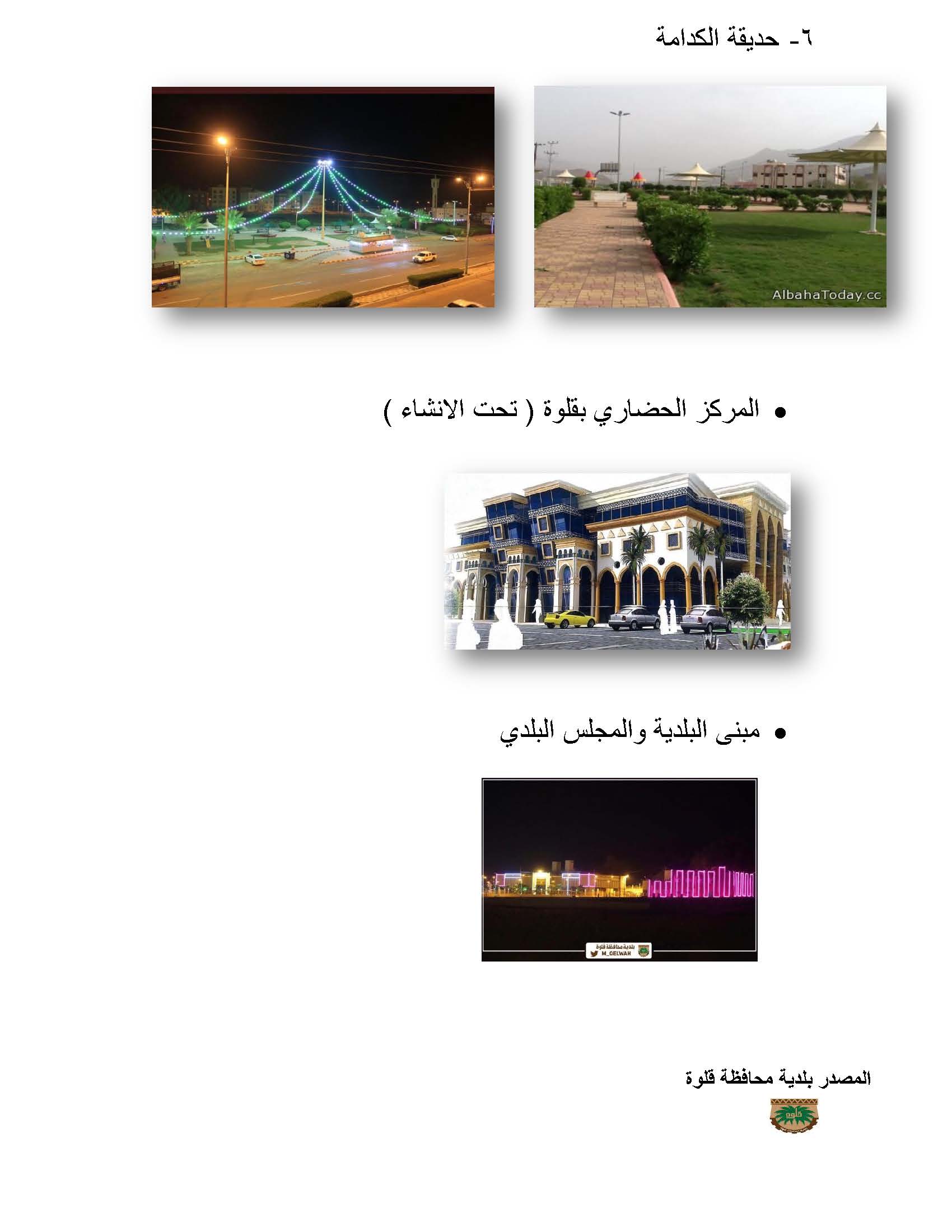 This report was prepared in cooperation with the Municipality of Qilwah
الكلمات الدلالية :
محافظة, الأثرية, التابعة, الجزء, الباحة, منطقة, منتزه, الغربي, كروان, الشعب, ويتبعه, تقريباً, الأودية, لمنطقة, الكدامة, المراكز, ويبعد, ثمران, القرى, بالفرشة, السويدي, حديقة
مساهمات ومشاركات الأعضاء (0)
لا تتوفر مساهمات في الموضوع بالوقت الحالي
هل لديك إضافة أو تعليق على الموضوع سجل مساهمتك لنشرها