American Board adopts a Saudi invention for determining the age of human from his teeth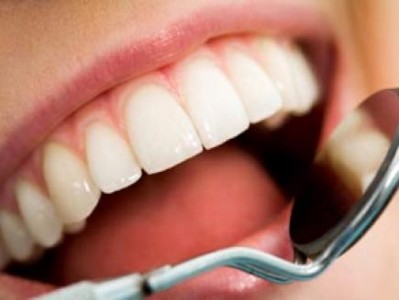 The American Board of forensic dentistry adopted a scientific invention carried out by the assistant professor in the Faculty of Dentistry at King Saud University, Dr. Sakhr Bin Jaber Al-Qahtani, for determining human life through teeth for anyone less than 23 years old meticulously, and it has been translated into 20 languages worldwide.
The invention presented by Dr. Sakhr al-Qahtani, Vice President of the Federation of Arab forensic dentists entitled (Atlas of formation and growth of teeth) is considered of the approved methods worldwide for determining the age through the use of teeth, and it gained the Australian, European, and American credits which allowed its practice in formal dealing with the judiciary and in academic teaching.
Dr. Sakhr al-Qahtani said in an interview to a Saudi Press Agency: that his invention determines the age of anyone under the age of 23, the age group upon which the teeth of man are fully grown, with a precision of six months difference from the real age. He explained that determining the age by teeth for those who are older than 23 years is through two ways, the first way: for a living person, rays are taken for his teeth, and then the size of the core of his tooth is calculated to determine his age, the second way: If he was deceased, his tooth is taken off, and the extent of transparency of the roots of his teeth is examined, he stated that these two methods give the approximate age of man and not the precise age, so it makes a difference from the original age by a few years. He drew attention that his scientific method is being studied now at the School of Dentistry at King Saud University, and has been translated into 20 languages worldwide to be studied in the disciplines of: dentistry, forensic medicine, anthropology and paleontology.
On this occasion, the Dean of the Faculty of Dentistry congratulated Dr. Saqib bin Abdulrahman al-Shaalan, Dr. Sakhr al-Qahtani for this achievement which emphasizes the excellence of the staff of the Faculty of Dentistry of the University at the local and global scale, as he thanked the Rector of the University, Dr. Badran bin Abdulrahman Al-Omor for his continued support of the college.
الكلمات الدلالية :
الأسنان, الدكتور, الإنسان, القحطاني, عامًا, لتحديد, عبدالرحمن, الجامعة, الملك, الشرعي،, الأسنان،, العالم
مساهمات ومشاركات الأعضاء (0)
لا تتوفر مساهمات في الموضوع بالوقت الحالي
هل لديك إضافة أو تعليق على الموضوع سجل مساهمتك لنشرها