Aqiq Governate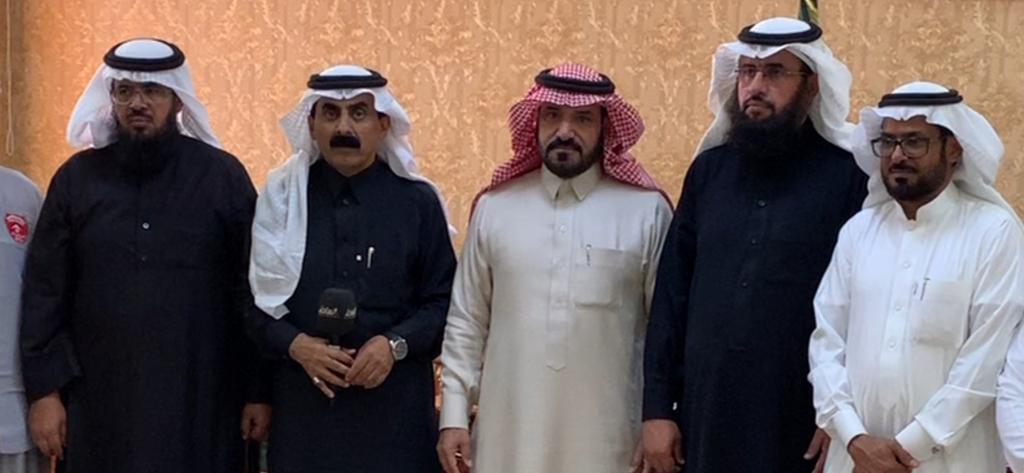 Report on International "Qpedia" Encyclopedia and Al-Saha TV Channel Visit to Aqiq Governate
10–13 Jumada Al-Awwal, 1440 AH
Aqiq is a governate in Al-Baha region, where Al-Baha Domestic Airport is located.
Aqiq governate is situated 45 kilometers from Al-Baha region. It shares borders with both Bisha town, in Asir region, and Mecca region. It lies in the vicinity of Ranyah and Turobah and has a population of more than 70,000.
Jarab Kara Al-Ha'et Warak Al-Buaytha Al-Jawah Bahr
Hot in the summer, rainy, mild and warm in the winter. The governate's climate recently, however, has changed remarkably, becoming similar to mountain regions' climate; one that is characterized by fog, rainfall and spectacular weather conditions that tend to be very cold during winter.
It is worth noting that the major educational projects underway in Aqiq governate have increased the region population's interests in making the governate their first destination. The governate attracts tens of thousands of male and female students studying at the University of Al-Baha and the College of Technology, both of which are established on an area of more than 10 million square kilometers.
At present, Aqiq governate serves as a link connecting Al-Baha city with various regional governates and a point of convergence with neighboring regions such as Riyadh, Asir and Mecca. It was and still is the heartbeat of Al-Baha region, providing food and water and receiving travelers coming in and out of the region through its air gateway. It enjoys archeologically rich history and glorious present.
Aqiq governate is currently the main source of water for Al-Baha region as it has many valleys, including Wadi Aqiq, Wadi Al-Lahayyan, Wadi Karra, and Wadi Tharad, which made it home to many giant dams, most important of which are Wadi Aqiq Dam and Wadi Tharad Dam. Both dams, together with other dams, restrict and retain rainwater then pump it across the region through terrestrial networks.
Aqiq governate is not only a major source of water, but also a rich source of food with many farms. It is known for its various agricultural products such as dates, wheat, vegetables and fruits, including grapes, pomegranates, apricots and citrus.
The eastern and southern sides of the governate have a long and rich history as well. They contain many prominent archeological sites, such as the Ancient Trade Route, known also as Al-Hajj Al-Yamani Route (Al-Najdi), that used to be a passage for pilgrimage and trade convoys to and from Mecca in ancient times. Further, they contain old Islamic inscriptions that can be traced back to the period between the first and third centuries AH. Both sides are also home to some other archeological sites dating back to the Islamic era, such as the Bahar site, the Southeastern Aqiq site, Al-Ma'alma village and Bani Sayyid oasis.
To the north of Aqiq governate, there are many mineral mines, especially at Al-Laghbah site, which abounds with copper that fueled commercial traffic during the first and second periods of Abbasid era. Granite steep mountains and lava fields are abundant as well.
Trade, too, enjoys a major share of the governate, which has various markets and shopping centers besides its Public Market that opens on Wednesdays. Visited by many arrivals coming from all over the region to buy or sell products, the Public Market is especially popular amongst those interested in livestock trade that forms the primary source of livelihood for many people in Aqiq governate.
As for folk arts, Aqiq governate is famous for a traditional type of dance called Ardah, an old musical instrument called Rebabah and poetry councils that, according to a report issued by the Saud Press Agency, gave prominence to many established poets currently in the public arena.
Aqiq governate still remains a witness to the scale of government spending on development. It has had most of its lands planned, and enjoys many development projects, including road paving, electricity, water, telephone, schools, hospitals, healthcare centers and government headquarters for various departments, which have been mostly built in an architectural style suitable for the governate nature.
Al-Baha Region's Most Significant Facilities in the Governate:
King Saud Regional Airport
The University City
King Saud Sports City
The College of Technology in Al-Baha (for males)
The College of Technology in Al-Baha (for females(
The Public Security Training City in Al-Baha
The Emergency Force City in Al-Baha
The Equestrian Field in Al-Baha
Important annual events are also held in the governate such as Al-Baha Dates Festival and Al-Baha Equestrian Festival
This report was prepared in cooperation with the Media Center of Aqiq governate.
الكلمات الدلالية :
العقيق, الباحة, محافظة, المحافظة, بالباحة, مدينة, التقنية, العديد, بمنطقة, منطقة, التجارية, تشتهر, الوقت, الأخرى, الكلية, وغيرها, الملك, بالمحافظة, الشعبية, المجاورة, للمنطقة, الحاضر, السدود, المنطقة, فضلاً, لمختلف, التجارة, تقرير, بالفترة, علاوة, الإسلامية, الأولى, الكثير, محافظات, القرن, الساحة, لمنطقة, الأول
مساهمات ومشاركات الأعضاء (0)
لا تتوفر مساهمات في الموضوع بالوقت الحالي
هل لديك إضافة أو تعليق على الموضوع سجل مساهمتك لنشرها